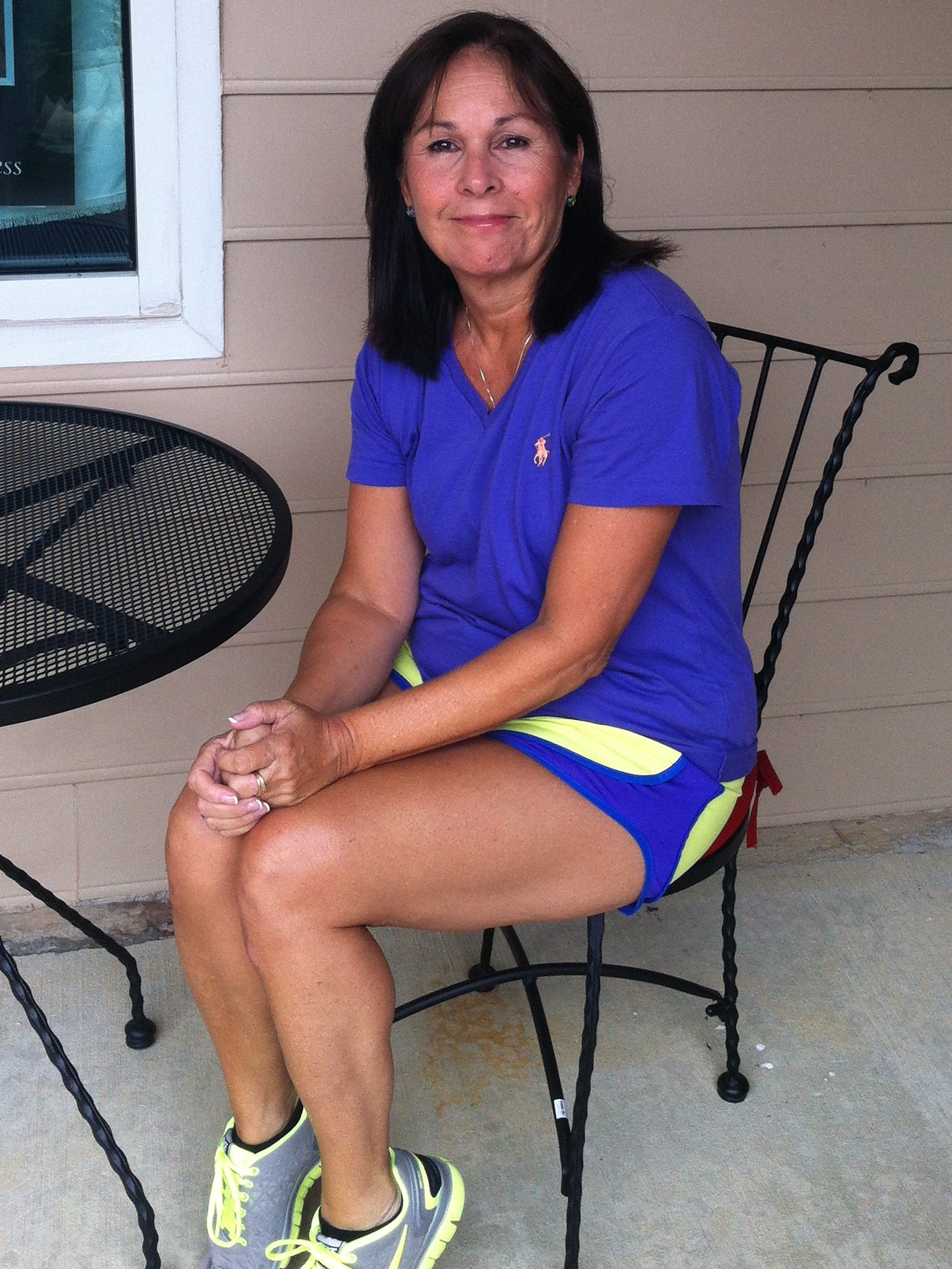 Karen came into Pilates with the goal to become a fitness instructor. The tailored lessons and energized instructors helped her complete that goal—she'll be starting on as an apprentice instructor in the fall!
1. What are the three things you like best about Pilates?
The three things are:
a) The ease of scheduling appointments
b) The atmosphere… which is non-intimidating (even if you have never done Pilates)
b) The instructors, who all seem to enjoy their work place and make you feel as though you are the most important person in the room (hard to do when there is more than one person there)
2. What did it feel like when you first started lessons at the center?
Everyone made me feel welcome and that included the other clients participating in the classes…it was challenging but it was also a warm and fun place to be. Oddly enough I knew I would be able to reach my goal of beginning certification classes because of all the extra time/energy the instructors put into every session with me.
3. How has Pilates helped you reach your Health and Fitness Goals?
The work outs that each instructor has tailored for my private sessions focused on the goals that I initially requested during my consultation. The group sessions help round out what I need in order strengthen other areas that may not be my main focus but certainly are part of a healthy and well rounded focus. They see help you get not only to where you want to be, but also to where you should be.
4. If you had a friend who was interested in starting Pilates but wasn't quite sure about it, what advice would you give him/her?
I am so happy with the results from Pilates that it is hard to not push it. I stress to my friends that it is a lifestyle. We should aspire to feeling well and maintaining a healthy body as we age by maintaining balance and strength. It is so crucial to happiness and warding off illness and injury that it seems like a no brainer.