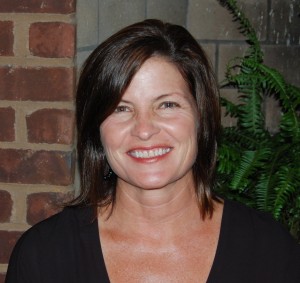 When Missy started Pilates four years ago, she was apprehensive. She had never enjoyed gyms and wasn't sure what to expect. the center was different: welcoming, friendly and non-intimidating.  Doing Pilates has helped Missy restore balance in her body. She had suffered from chronic injuries from years of repetitive use.
It took about a year to see real results, and Missy persevered.  She made Pilates a priority, attending private and semi-private lessons 2-3 times a week.  Missy continued her lessons even when she moved away from Marietta. Pilates has helped her recognize the healthy way to exercise—with instructors who will provide a rigorous workout when she can handle it and a lighter one when she needs it.
With two children in college, Missy had the time and motivation to take her Pilates practice a step further: She started her STOTT PILATES training in January, and has completed Intensive Mat and Intensive Reformer courses.  She plans to study the remainder of the repertoire over the next year.
Missy says that she wants to help others to experience the benefits she  has gained from Pilates.  "STOTT PILATES is a safe way to strengthen and mobilize our bodies. Everyone, regardless of age or circumstance, can benefit from it.  My goal is to help clients to feel stronger, have better posture, improve their balance, and utilize their bodies for whatever their daily pursuits may be."
We are delighted to have Missy on our teaching team.  She teaches a Pilates mat class on Mondays at 7:00 pm and is also available for private training on an appointment basis. Call the studio at 770-862-5674 to get on her calendar!