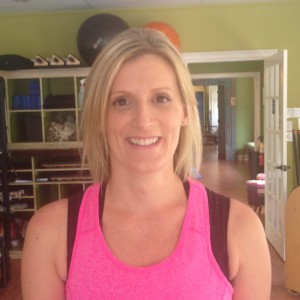 We recently sat down with Staci Wise to talk Pilates. Here's her story.
the center:  What are the three things you like about Pilates?
Staci:  
First of all, I like the the improvement in my body awareness: I am now very cognizant of how I carry myself throughout a normal day. My overall posture and gait has improved substantially since learning to stabilize my core and hips.
Second, the improvement in my range of motion and strength, especially in my previous injured areas (neck and shoulder).  
Third, I like that I am learning to take care of myself and my body; Pilates helped me build strength and prevent dysfunctional movement, but it has also taught me to focus on my breath and take care of my whole self.  Thankfully, I am now able to function pain-free during a normal day!
the center: What made you try Pilates?
Staci:  I had been struggling with a neck and shoulder injury for over 18 months, that left me very weak. I had limited movement of my neck and shoulder and was in chronic pain.  My physical therapist recommended Pilates as a way to improve my posture and core strength.  Given that I had been through various physical therapy regimens, shoulder surgery, and pain medications, I was willing to try anything to decrease my pain.  After my first meeting with Mary Jo, I knew that I was going to get the individual attention that I needed to achieve my personal goals.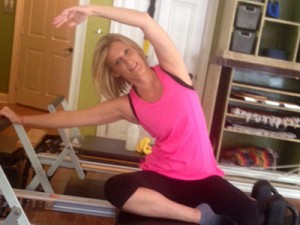 the center: What advice would you give to someone who was interested in trying Pilates?
Staci: Since I had have a such a positive experience, I actually recommend Pilates to everyone! Most of us sit for long periods in front of computers, that we are not even aware of our poor posture or that our core is not engaged. With Pilates, you will quickly learn where your strengths and weaknesses are in regards to your muscle strength. Gradually, you will improve muscle coordination and strength that will be noticeable outside of the work-out environment. I would also highly recommend Pilates to someone just coming off of an injury; it was imperative for me to have a a fitness plan in place when I transitioned from my physical therapist. My Pilates sessions built upon the foundation of my physical therapy exercises, but added extra attention to my breath and overall body health. I feel that My Pilates instructors gave me a safe environment and the emotional support to improve my overall physical health, as well as my mental well-being.