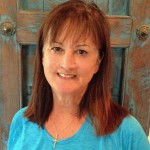 Angel Deedy started pilates in March of this year with the goal of firming and toning.   Angel's regular pilates practice has helped her reach these goals and so much more.  She takes started with two private lessons a week  and recently added a third day. 
What do you like best about the center?
The attention I receive to ensure that I am moving correctly and getting the best benefit for my body.
How did you feel when you first started pilates?
I felt totally energized right from the start!
What do you like best about pilates currently?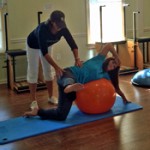 I enjoy the benefit of feeling stronger and more fit with each session.
What advice do you have for someone who was thinking about giving the center a try?
I would recommend private lessons for everyone so that they understand the moves and the equipment.  A new client would benefit from the individual attention and see better results.